About Bata
Bata Bata History
The business that became the BATA Shoe Organization was established on August 24,1894 in Zlin, Czechoslovakia by Tomas Bata, and included his brother Antoninand sister Anna. Although this business was new, the Bata name had been part ofa tradition of shoe making for eight generations, spanning three hundred years.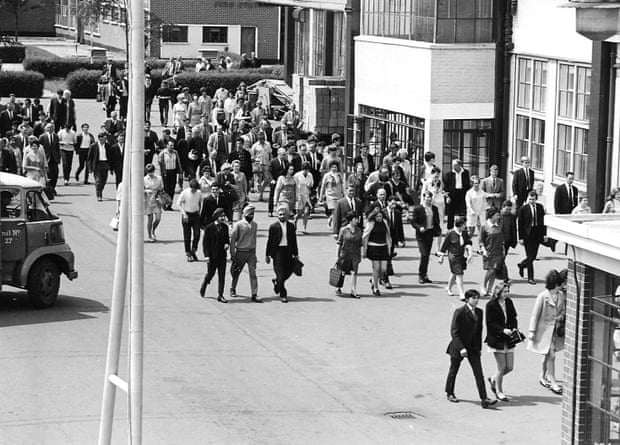 It was one of the first modern-day shoe 'manufacturers', a team of stitchers and shoemakers creating footwear not just for the local town, but also for distant retail merchants. This departure from the centuries-old tradition of the one-man cobbler's workshop was a brand new concept, creating an entirely new industry.
TheBata enterprise revolutionized the treatment of employees and labourconditions. Tomas consistently maintained a human focus, creating opportunitiesfor development and advancement, and added compensation for employees based onachievement.




In late1895, Antonin was drafted into the army for compulsory military service andleft the family shoe business. Also that year, Anna left the company to marry,leaving a young Tomas to build the business on his own.
By 1905 Tomas had taken the new enterprise to 2,200 pairs ofshoes per day, produced by 250 employees - utilizing resourceful imaginations,skilled hands and modern machinery to keep up with demand. Under this'manufacturing' system, productivity was greater than ever before.
Bata® shoes were excellent quality and available in morestyles than had been offered before. Demand grew rapidly in the early 1900s.Despite material and manpower shortages, cartels and the outbreak of World WarI, sales continued to increase, reaching two million pairs per year by 1917.
As the enterprise prospered, so did the communities where itoperated. Tomas believed that a focus on people and public service was criticalfor business success. The enterprise built housing, schools and a hospital nearthe shoemaking plant in Zlin. It provided food and inexpensive rent during verydifficult times, when there was no other help to be found. Bata companies laterprovided rail services, construction, insurance, publishing and a tannery inZlin.
Following World War I, consumer purchasing power was verylow. Tomas and his employees devised a plan to adjust to post-war economicdifficulties and reduced their shoe prices. Bata® stores were flooded withbuyers, and industry cynics were forced to follow their lead.




Alreadyexporting to other European countries, Northern Africa and the USA, theenterprise began establishing new sales organizations inthese markets duringthe 1920s. Companies were opened in Poland, Yugoslavia, Holland, Denmark, theUnited Kingdom and the USA. By the early 1930s, the Bata enterprise andCzechoslovakia were the world's leading footwear exporters.
"The Bata System" devised by the Zlin team, andlater applied in other Bata Shoe Organization companies, organized operationsinto autonomous workshops and departments ("profit centres"),allowing employees to contribute ideas and stimulate production, andcontributed significant breakthroughs in footwear technology.
A great proponent of modern technology, Tomas Bata waslikely one of the first industrialists to travel by private airplane.Tragically in 1932, poor weather on takeoff near Zlin forced his airplane downand Tomas died in this plane accident.






By this time, new companies had been established in France,Austria, Romania, Sweden, Switzerland, Egypt, Belgium, Finland, Luxembourg,Hungary, Italy, Indonesia and Singapore, and by 1938, the Bata ShoeOrganization had established a unique and widespread presence, designing,producing and marketing footwear in more than 30 countries.
Thomas J. Bata, son of founder Tomas, had from an early agebeen active in the Bata Shoe Organization companies. He had already served inseveral leadership positions and would soon spearhead the establishment of theCanadian company. Thomas J. Bata was CEO of Bata Limited for over 40 years.
The Bata Shoe Organization regarded itself as a'multi-domestic' rather than multinational enterprise, making it a priority tocontribute to the economy in any new markets it entered. Production facilitieswere frequently added to sales organizations, beginning with Möhlin,Switzerland and Calcutta, India. Many other shoemaking plants followed, at arate of about two per year, until the 1960s.
During the 50s, 60s and 70s the Organization redoubled itsfocus on retailing excellence, international footwear branding, advancedmanufacturing techniques and extensive employee training, another Batatradition that dated back to the Organization's earliest years. TheOrganization continued to expand its retail operations, production facilitiesand moved into new countries of operation.
Thomas J. Bata, andson Thomas G. Bata, continued to lead the Organization with the traditionalphilosophy ensuring that each operation focused on customer satisfaction. Thefather and son team began redefining the Organization, as the worldmanufacturing base for footwear shifted to developing countries. New businessstrategies have been guided by the founding principles of focussing oncustomers, marketing and employees. Branded products, innovative retail storeconcepts, lifestyle merchandising, non-footwear products and participativeretailing have been introduced.
In 1992, the Organization and family were invited to returnto the Czech Republic, where Bata had remained a symbol of national pride andachievement.
Today the Bata family continues to be involved in theorganization, with Thomas G. Bata, grandson ofthe founder as Chairman.










A few key facts
• Foundedin Zlin, in what is now the Czech Republic, in 1894 by Tomas Bata
• Retailer,manufacturer and distributor of competitively priced commercial fashionfootwear and accessories
• Employsover 50,000 people in retail, manufacturing and wholesaling operations
• over4,700 company owned retail stores
• Batacompanies annually manufacture over 140,000,000 pairs of shoes in 46 production facilities andover 30 million square feet of leather in 9 tanneries
• Batacompanies serve almost 1 million customers each day
We arenow a limited liability Company. M/s. Bafin (Netherland) B.V. possesses 100%shareholding of Bata Sri Lanka with 12,187,500 Ordinary Shares.






Bata means shoes,
BataToday one of the world's widest reaching companies, with operations in 68different countries. Bata companies strive to listen to the customers in theirlocal markets and clearly identify their footwear needs, and then to provideproducts that exceed their customers' expectations in terms of quality, styleand value. Bata operating companies are grouped into four business units basedon similarities in markets and business issues. Each group benefits fromsynergies specific to their requirements, such as product development, sourcingand marketing support. Each business unit is entrepreneurial in nature, and canquickly adapt to changes in the marketplace and seize potential growthopportunities.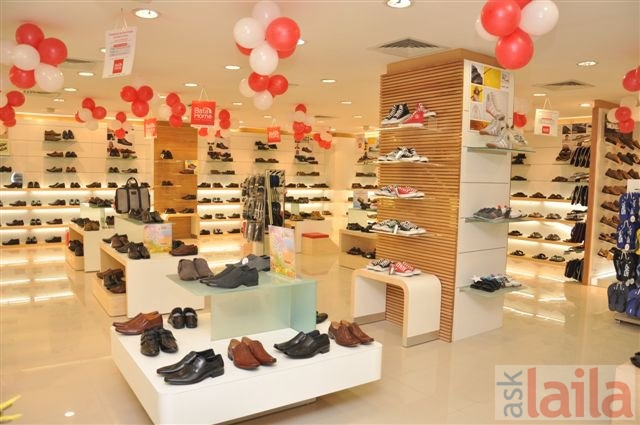 Bata International serves customers in much of Asia, thePacific and Africa through its 3,000 stores and many dealers. It is supervisedfrom Singapore. Bata International operates shoe innovation centers in severalcountries as well as 30 factories to serve individual markets.
Bata Europe is based in Paris and operates 500 storesoffering fashionable footwear. The world-class shoe innovation center justoutside of Venice supplies many of the exclusive lines found in Bata storesthroughout Europe.
Bata Latin America is based in Mexico City. Bata is theleading retailer of shoes in Latin America and the leading marketer ofchildren's branded footwear.
Bata Canada is based in Toronto from where 250 stores servethe Canadian market. Its chain of Athletes World's and Nike Shops is theleading fashion source in Canada for young urban customers.


Bata Shoe Company of Ceylon Limited wasincorporated on the 9th of June, 1950 at Grand pass, Colombo in a small warehousewith 53 persons.
Ourinitial representation was only in the City of Colombo and the Retailoperations commenced in 1951 from our outlet in Main Street, Colombo 11.
Todaywe have a spacious factory and office in Ratmalana, with 430 employees. We arenow, one of the largest Footwear Manufacturers in the Republic with RetailStores and Depots around the Island. We also have 74 Authorised Dealers and acountless number of department stores and independent retailers as ourcustomers. In addition we have built for ourselves an export market around theworld and we pride ourselves that we are " Sri Lanka's Largest Exporter ofQuality Footwear." Our operating policy is fairness to our customers. It is aconstant struggle to keep our place in the export market.
Inkeeping with our Policy of promoting National and Community Development, weparticipate in many projects. Food production, Scholarships to Universities,improvement to hospitals, playgrounds, Public Services Institutions,Institution for the under-privileged are a few of these. We are firm believersin the building of a healthy and vigorous nation and towards this end, ourcontribution to furthering sports is well known.
TheStory of Bata in Sri Lanka is one of enterprise, industry, courage, imaginationand determination of the highest order. WE look to all employees, old and newto make their contribution to ensure future progress.
In the year 2010, we proudly celebrated the 60th anniversaryof serving the Nation.














Bata Export (Private) Limited, the subsidiary of Bata ShoeCompany was incorporated on the 3rdof August 1993 with the prime businessobjective of exporting footwear manufacturedby Bata Shoe Company of CeylonLimited.
At present, our staff strength is 424 including 2expatriates and 11 Managers.
Our vision is to bring back "Bata Brands" to the top of theminds of Sri Lankans and to serve the Sri Lankan families and the nation withquality shoes at affordable prices.
Weconcentrate on our Retail and focus all our resources in that operation. OurNon Retail Sales Business is focused in maintaining wholesalers andinstitutional business.






THOMAS J. BATA, the son of the founder, is the ChiefExecutive Officer of the Bata shoe Organisation, the World's largest shoemanufacturing and marketing organization.
We Quote Him:
"Our life is business, not politics and we strive always toput something into a country – not to take something out".
"Another element of our success is the strength that comesfrom the independence of the individual companies. We are glad to devote ourexperience, skills, time and energy to building a local enterprise where therewas none before... ensuring that the local enterprises stands on it's own feetand gives a full measure of service to it's own local community. If it doesthat it serves the organization as a whole"


Bata Sri Lanka NEWS
Staff Day in Sri Lanka Brings the Team Closer
The whole Bata Sri Lanka team and their families spent a recent Sunday together on Bolgoda Lake outside of Colombo. Staff Day, the first event of its kind in 10 years, was highly anticipated by employees.
"Amitav Nandy, country manager of Bata Sri Lanka, took this initiative to show the company's appreciation of employees' untiring efforts to achieve organizational goals. He also knew it would be an excellent opportunity for colleagues to strengthen their bonds across the company."
Staff Day was indeed a fun and relaxing occasion for teambuilding and creating memories. The Aqua Pearl Holiday Resort hosted the event on Aug. 14 with a plethora of organized outdoor activities. The children of employees enjoyed games and gifts just for them.
The day was a success, with much enjoyment had by all. Employees all came together in one place and, for their part, recognized the efforts made by management to organize such an event.
Chamila De Silva, human resources manager, shared her view of Staff Day.
"These types of events will not only keep the employees motivated, but they will feel at home within the organization, and it will intensify their liking and trust of the organization."

Bata Sri Lanka Store Locator
Further more details please contact Retail Department - (+94) 112 605 852